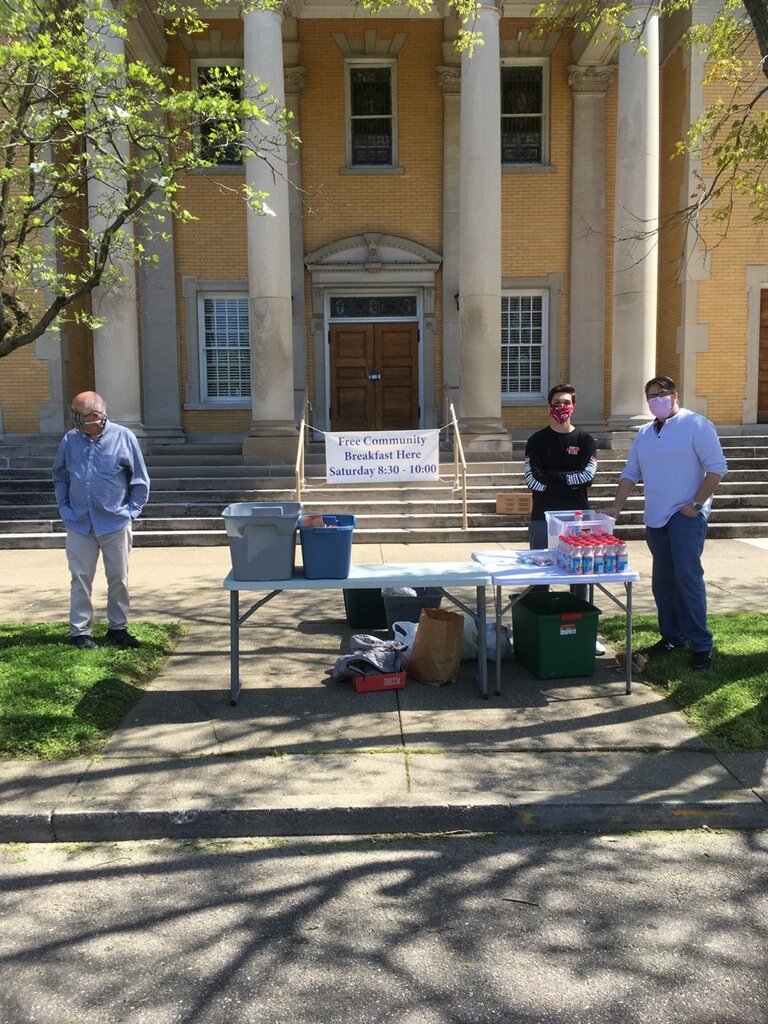 The Free Community Breakfast began in 2019 by a small mission oriented group. It started as a sit-down breakfast offered to the neighborhood. The breakfast includes music, fellowship and a good meal each Saturday morning. Eventually, the Board of Outreach adopted the breakfast as an official Ministry of the Church.
When the pandemic hit in 2020, the Outreach Board of the Church decided to continue the breakfast. It transformed to a "drive-by" meal switching from pancakes to breakfast sandwiches. The result was growth to present day where 140 meals are served each Saturday morning from 8:30-10:00.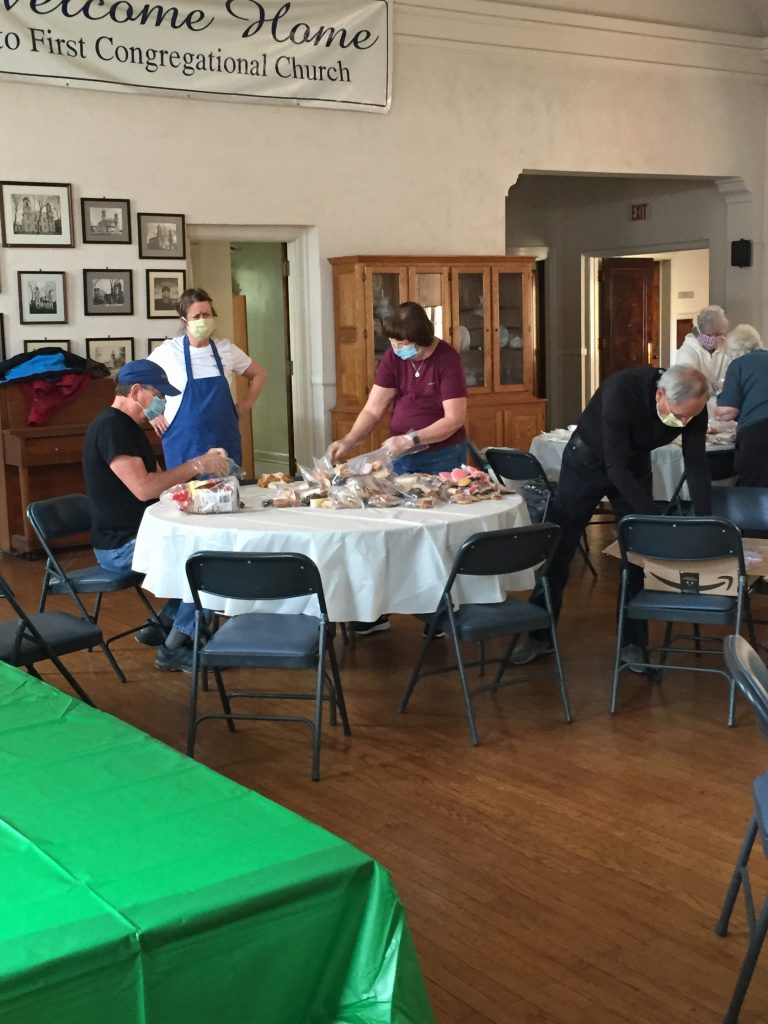 Volunteers from First Church and other churches meet each week to cook, pack and distribute the breakfasts.
The Free Community Breakfast provides food and fellowship for anyone in the community. It has come to be a check point for those who are homeless or housing insecure.
The Breakfast Ministry has served as a catalyst for two other projects: the Summer Lunch Program and the Drop-in Center for the Homeless, operated during the winter months. Both of these programs are collaborations with the Washington County Homeless Project.