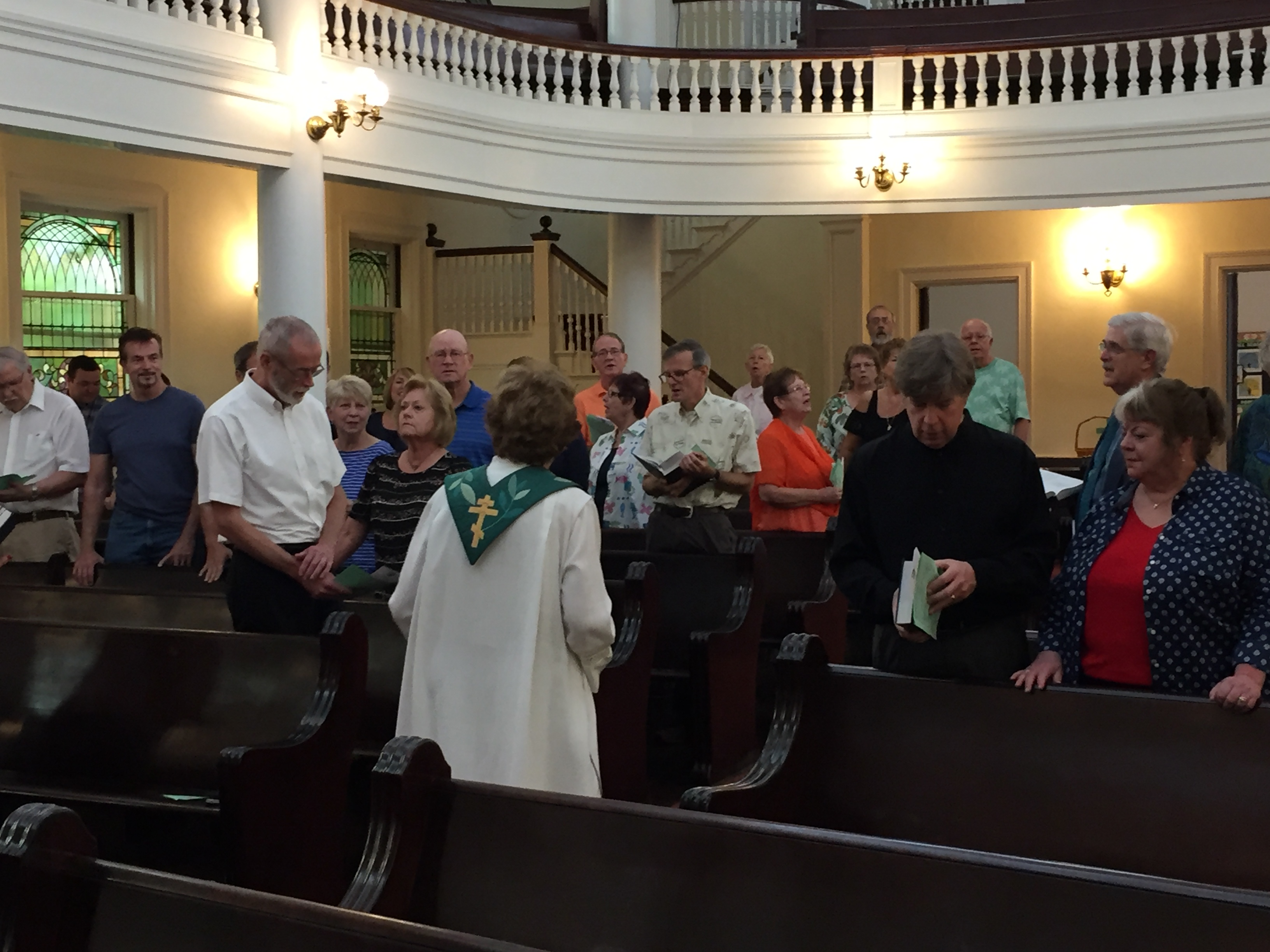 You are welcome to worship here! If it's your first time here, your first time back, or you've been here all your life, welcome home to First Congregational Church!
Services: 10:00 a.m. Sundays — nursery is available 8:45 – 11:15 a.m.
Adult CE/Bible Study: 9:00 – 9:45 a.m. Sundays, September – May
Children & Youth Sunday School: 9:00 – 9:45 1st Sunday of the Month, September – May
Sunday off-street parking available on either side of the building in our lot or the bank lot
We would love to hear from you!