This Week at First Church

UCC
 July 14 – 21, 2019
 Sunday      10:00 am        Worship
                   6:30 pm         Al-Anon – Room B
                   7:30 pm         AA – Parlor   
 Monday      3:00 pm        Innovative Worship Group – Jeremiah's Coffee
                   7:00 pm        Church Council
Tuesday       5:30 pm        Al-Anon – Room B
                   6:00 pm        Addict's Parents United – Parlor
Wednesday   5:30 pm       Shawls at Elmcroft
                    5:30 pm       Al-Anon
Thursday      2 – 4 pm      Harm Reduction Program    
Saturday      8:30-10 am  Free Community Breakfast
                   8 – 12 noon  Garage Sale
Sunday        10:00 am      Worship
                     6:30 pm      Al-Anon – Room B
                     7:30 pm      AA – Parlor
Fill The Food Barrel !!
All donations are appreciated. Items we can always use include: canned beans, mac & cheese, cereal, crackers, granola bars, soup, toilet paper, hand soap, deodorant, toothpaste, and other non-perishables of your choice. 
The food barrel is in the sanctuary. Drop off your items when you come to worship on Sunday or leave at the pantry anytime. 
Call Sherry Hill, Pantry Co-Ordinator, directly if you have questions. 740.373.5741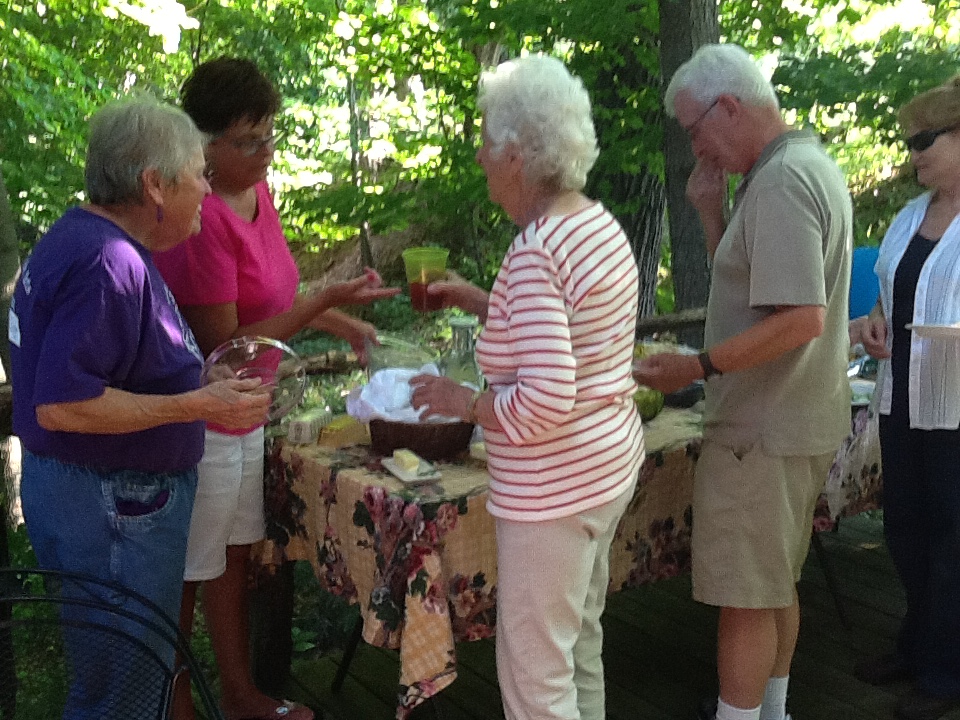 Toasty Tootsies
The Outreach Board is continuing to collect sock donations. This outreach along with "Undies in a Bundle" serves the EVE shelter and the homeless. There is a collection bin in the back of the church sanctuary.