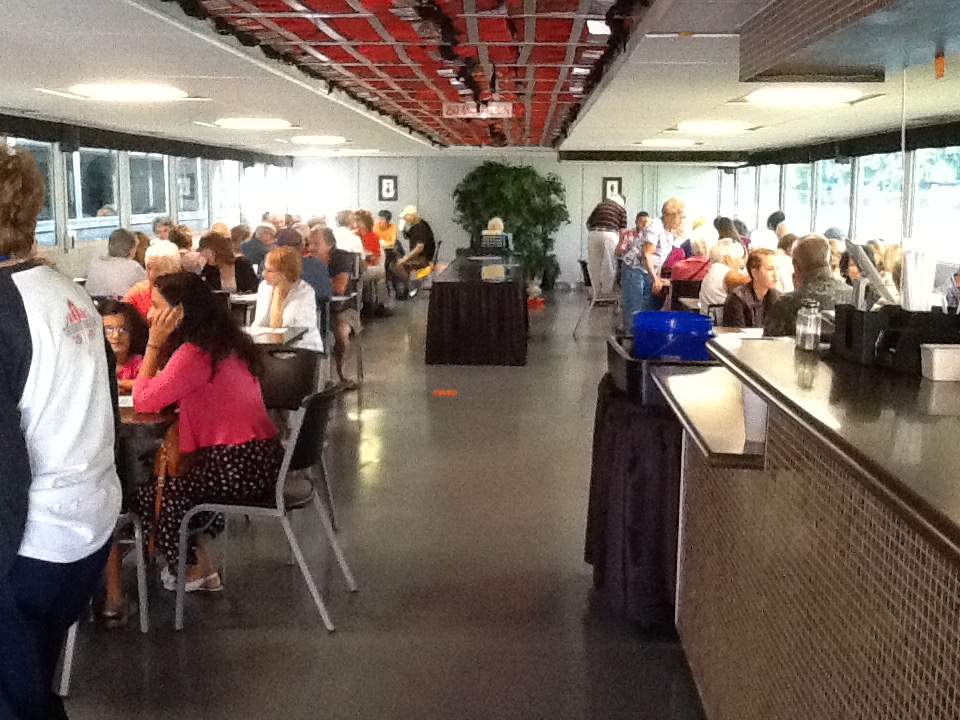 If it's September, it must be time for Walk on Water!!
Sunday September 16, 2019 is the date to save. We will "walk on water" (with a little help from the Valley Gem sternwheeler), have a short worship service followed by a leisurely Ohio River cruise of about 1 hour. We return to the dock and head to the fellowship hall of the church for a Sunday dinner. We hope you can join us for the boat ride and dinner, but if you can only do one, we still would love to have you come for either event.
Walk on Water –
It was a beautiful day out on the river! Look for us again next September (third Sunday in the month).